Here are our
completed projects
Happy Birthday Birthday escape room - home delivery

To celebrate in an alternative way a birthday or any special day, challenge yourself and your friends in finding your gifts back!
Our game can also be customized to have a more personal experience.
Call us and book your personal game master!
Do you want to have your own special game? Call us and we'll create it for you XD
Oh oh oh! Christmas escape room - home delivery

Santa and his elves have been kidnapped!! If you don't find them, what will happen to your Christmas gifts? Will you be able to free Santa and his helpers? The only way to find it out is to try and call the only elf who is still free!
Call us and book your personal elf!
Chi ha incastrato il professore? Teacher training at CFP Canossa, Brescia

An escape room dedicated to all the classes in Cfp Canossa of Brescia. Designed and developed by the teachers attending Valeria's training course about how to use escape games at school. The game involves the students' skills in Italian, English, French, law, geometry, maths, nutrition and chemistry.
Contact us if you are interested in attending one of our training courses for teachers.

Year: 2022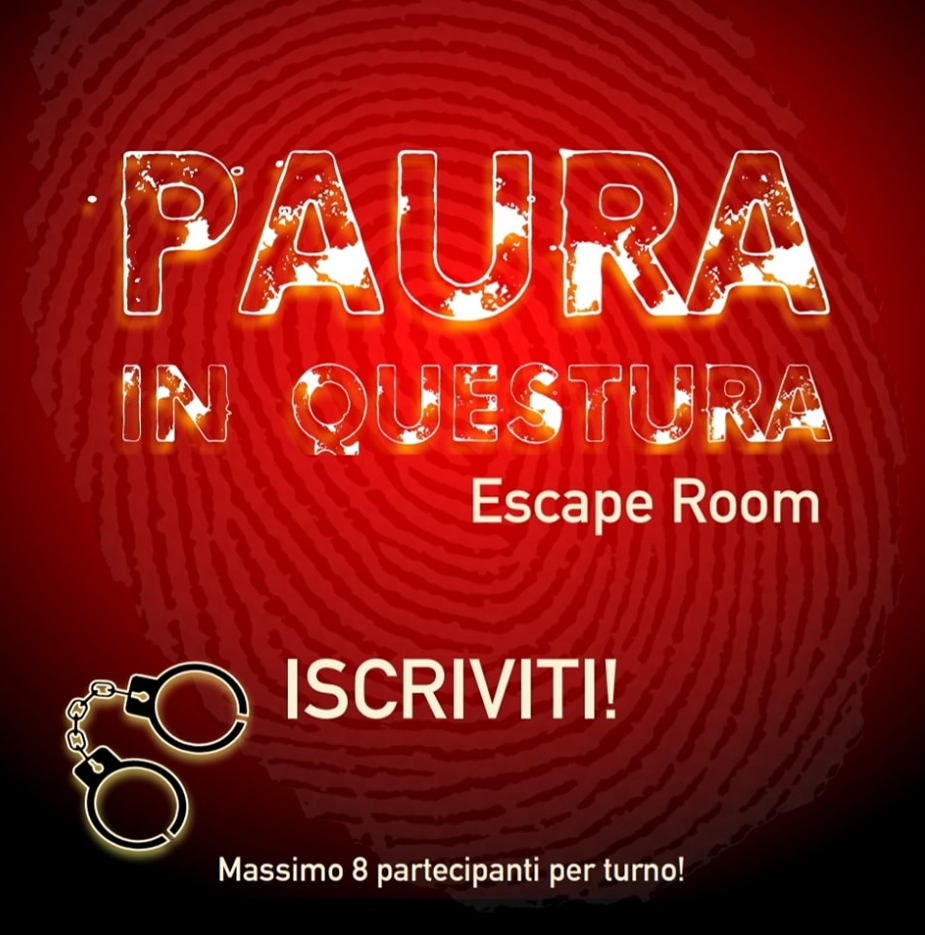 Paura in questura Escape room for students of italian - SLAM UNIMI

An escape room to learn Italian, level: A2. The game was designed for Chinese students attending the Marco Polo Program at Università Statale of Milan.
The poor students have to find a way to manage the difficult relations with the Italian authorities and solve everyday problems, as well as demonstrate their innocence in front of the police.

It can also be played by everyone, as a normal basic escape game.

Year: 2023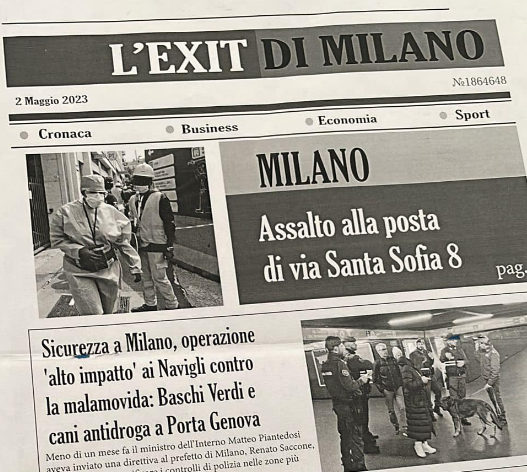 Unabomber: attentato all'UniMI Team building for the SLAM staff, UNIMI

A team building for the staff of the Language centre of the University of Milan SLAM. Set in the university, the game tells the story of a dangerous ex-employee.
The game is customizable and can be played by numerous groups, in collaboration and split in different rooms.
To try our team building activities, call us!
Escape AUS - Demo version Aus Niguarda

A game dedicated to disability and everyday challenges, for disabled and able people, to challenge yourself and get used to a life on 4 wheels, or try how it is for real.
THE FULL PROJECT IS UNDER CONSTRUCTION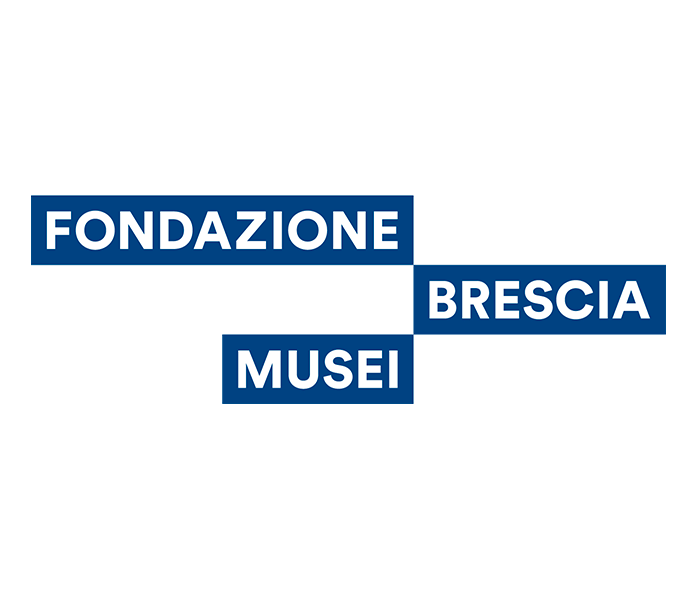 ORA ET LABORA An escape room in Santa Maria in Solario, for Fondazione Brescia Musei

We designed a learning-by-doing escape room set in the breathtaking medieval chapels of Santa Maria in Solario, where the strict Prioress Angeica Baitelli keeps an eye on the pilgrims trapped among relics and frescoes.

Anno: 2021/2022
Surprise! Printable escape room

We designed an escape game-to-go with personalised material based on pictures and maps of the house where the celebrated person was about to have a surprise party. .

Year: 2020
Deep south mysteriesEscape room + English course

Looking forward to a wonderful travel to the Deep South of the USA, Chiara and Massimo attended an English course with us, focused on their travel itinerary, which then became an escape room full of the culture of those places and their own adventure.

Year: 2019
Corporate Team Building Collaboration with "THE IMPOSSIBLE SOCIETY", Milano

We collaborated with the escape room The Impossible Society for a corporate team building with a very big multinational.

Year: 2019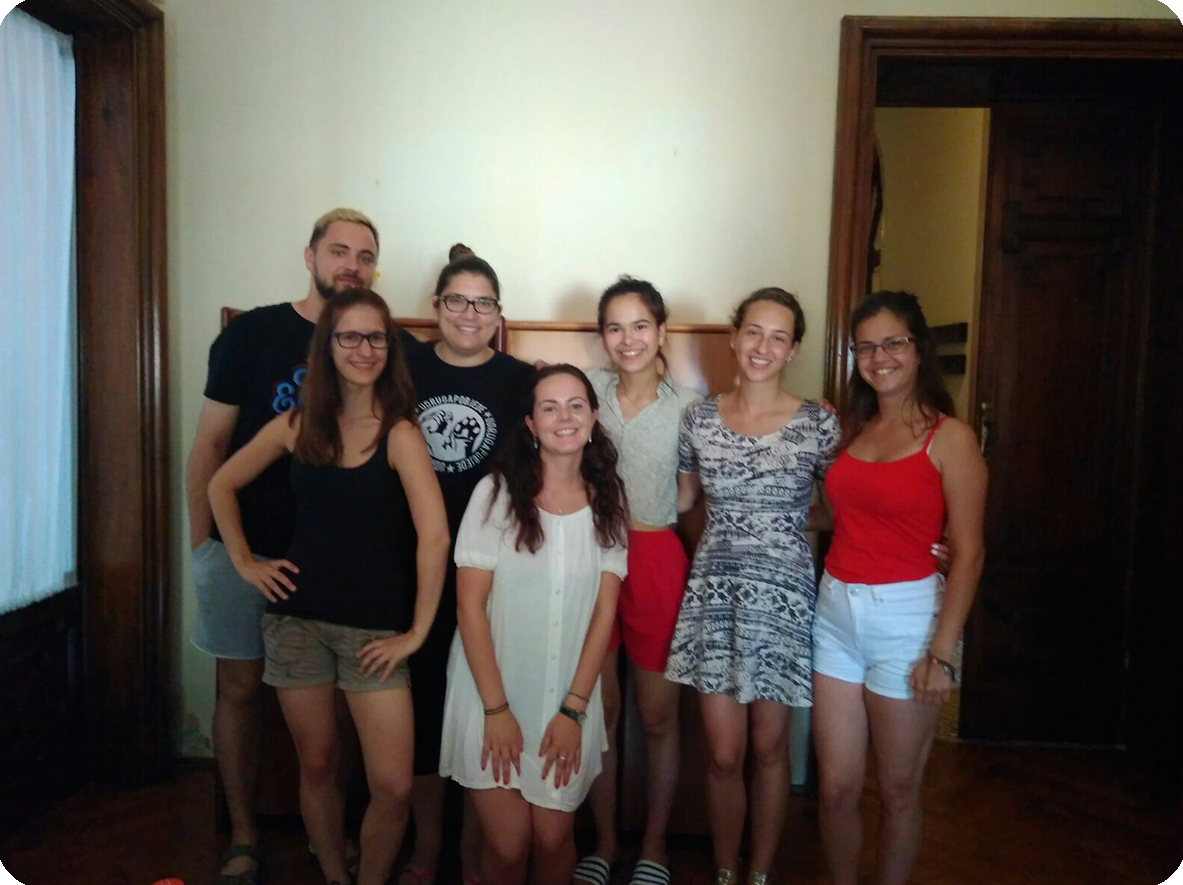 Ostaggi in biblioteca Escape room for students of italian, CALCIF, UNIMI, home delivery

We developed an escape game for the international students of Italian at the Università degli Studi of Milan, attending the summer courses in Gargnano (BS)..

Level: B1
Year: 2017/2018
Hostages at the library Escape room for students of english, B1, home delivery

Dedicated to the members of the IAM association in Milan, we designed an escape room in English, B1 level.

Year: 2018